Focus/Zoom Module
for HeadPLUS
Power up your HeadPLUS and take control of your lens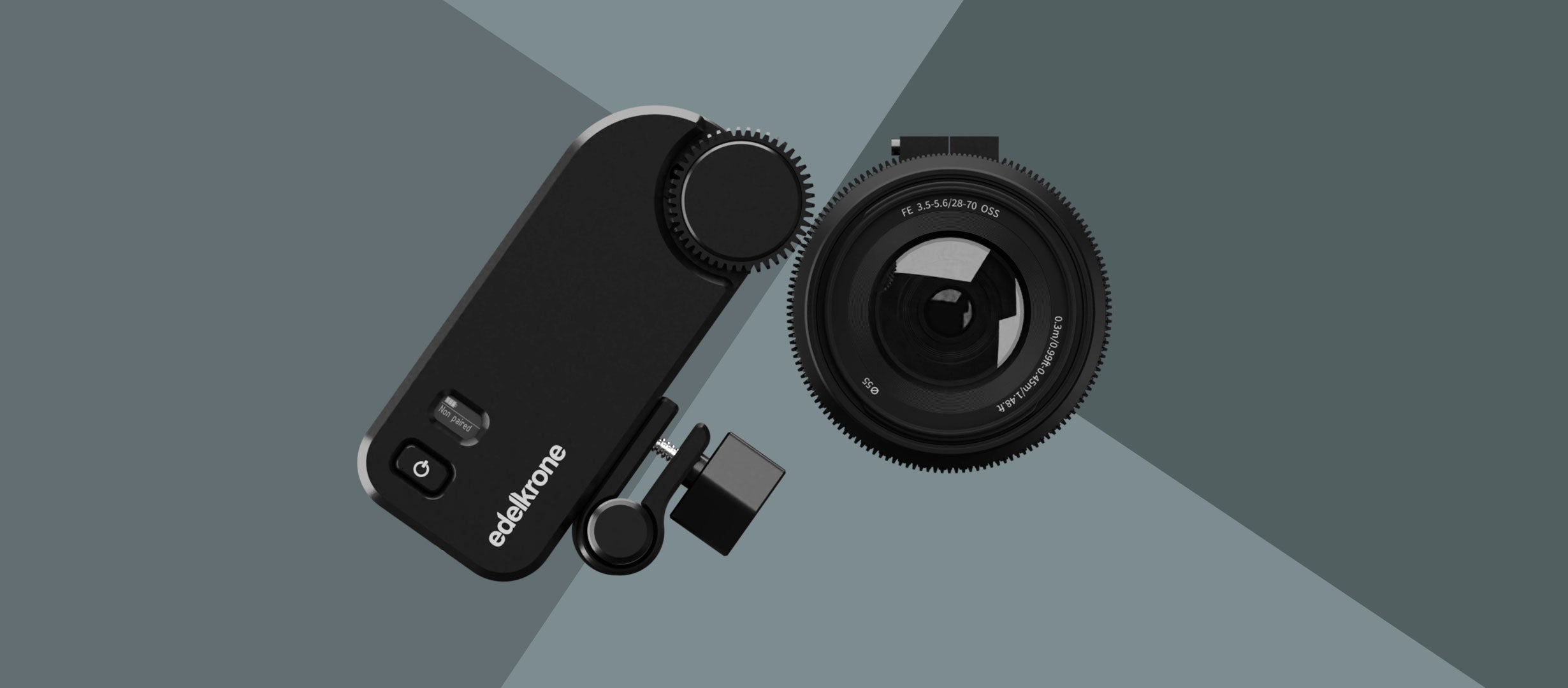 Box Content
Focus/Zoom Module, 15mm rod, 15 mm rod clamp, 19 mm rod clamp, lens calibration chart & stand, 1 x lens gear, AC/DC Adapter
Size
(L x W x H) 4.72 x 2.16 x 1.22 in (120 x 55 x 31 mm) actual size (rod clamp & battery are not included)
Weight
0.57 lb (261 gr.) actual weight (rod clamps, rods and battery are not included)
Gear pitch
Standard 0.8 mm pitch gear (all professional cinema lenses)
Lens compatibility
All lenses with the included edelkrone lens gear ring. Not compatible with servo lenses (focus by wire).
Motor type
Brushless motor with ultra high-res encoder.
Power input
LP-E6 type battery (NOT included), AC/DC adapter (included)
Compatibility
HeadPLUS also works as a stand alone device (connects directly to edelkrone App)
Materials
CNC machined aluminum and stainless steel components.
Compatible Lenses
Hard-stop lenses: Mechanical focusing with a hard stop on the ends of focus limits. Focus wheel rotates for approximately 30 seconds, or until it reaches a hard stop.
Infinity lenses: Mechanical focusing with no hard stops on the ends of focus limits. Focus wheel rotates infinitely without adjusting the lens elements.
* Lens Controller only works with hard-stop lenses and infinity lenses. Doesn't work with Servo / Focus by wire lenses.
Features that define Lens Controller
The ultimate addition to edelkrone hand-control ecosystem
New Lens Controller allows you to control your lens position by hand, similar to adjusting pan & tilt angles and slide positions of other motion controllers in the edelkrone ecosystem. Just set your camera's position by hand, focus on your object, and store that multi-axis keypose for later use!
Hassle-free control with the best edelkrone features!
Depending on your production needs, control Lens Controller through edelkrone App (6 independent keyposes) or edelkrone Controller (3 independent keyposes).A single LP-E6 battery can power Lens Controller for maximum portability or an external DC input can power Lens Controller for those long productions. Lens Controller even includes a Link port for future extensibility.
Ready for Pro Lenses
Lens Controller features an intelligent automatic torque control: Powerful to rotate bulky pro cinema lenses and gentle for delicate lens end-stops.
Super Accurate Gear Design with Ultra Quiet Motor
The unique brushless motor driving technology of Lens Controller offers a culmination of ultra-precise motor positioning ability and ultra-quiet operation. Its super accurate backlash-free gear design delivers perfectly repeatable, smooth motion for even the most demanding shots.
▼
Controlling Options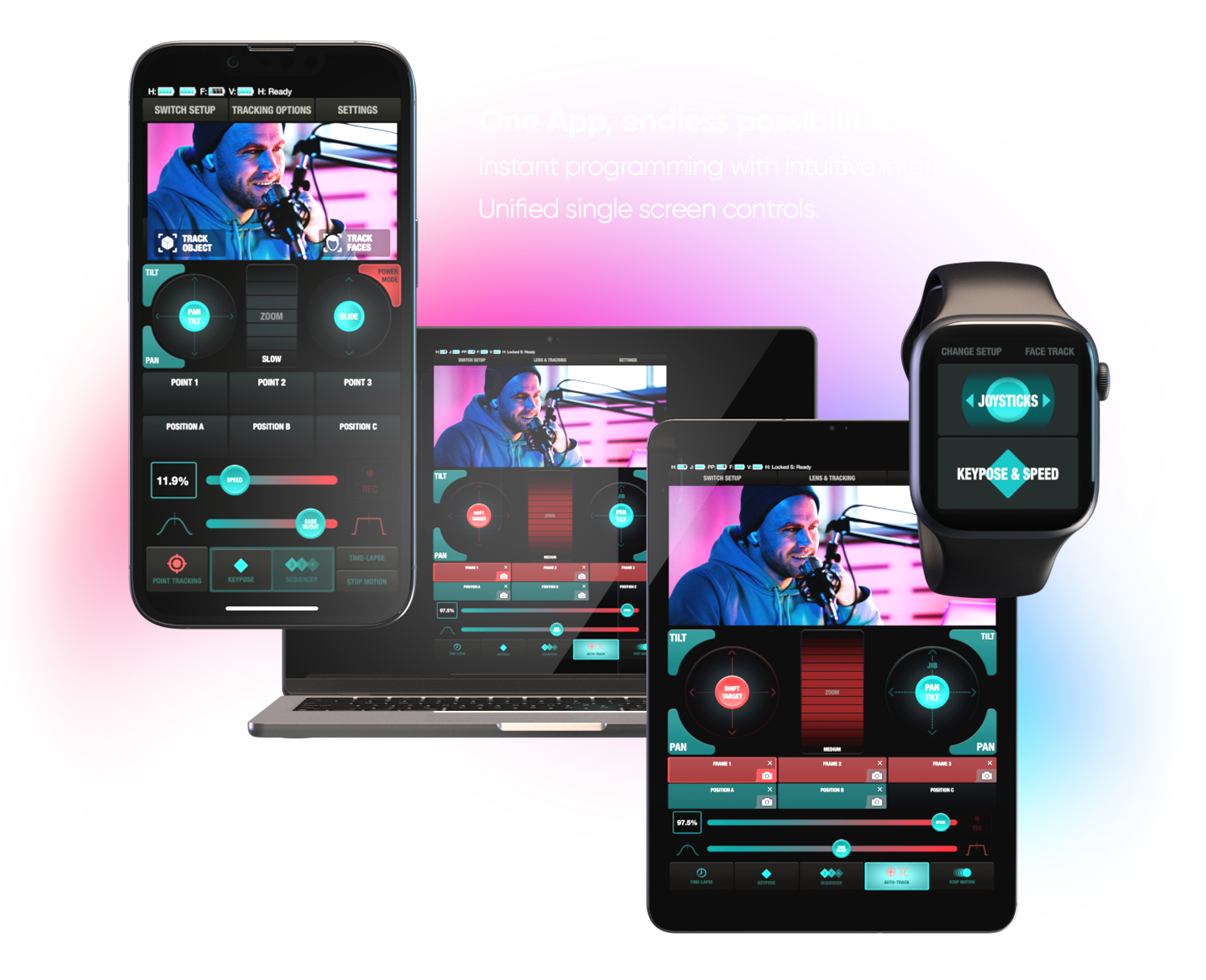 edelkrone App
The edelkrone App stands out as a comprehensive and intuitive control platform, designed to seamlessly and wirelessly control all edelkrone devices from both Apple and Android devices. Learn More.
More Options?
Beyond the edelkrone App's wireless capabilities, did you know that there are diverse ways to control and integrate your edelkrone devices? Whether through custom software, wired connections, or third-party integrations, there's so much more to explore. Learn More.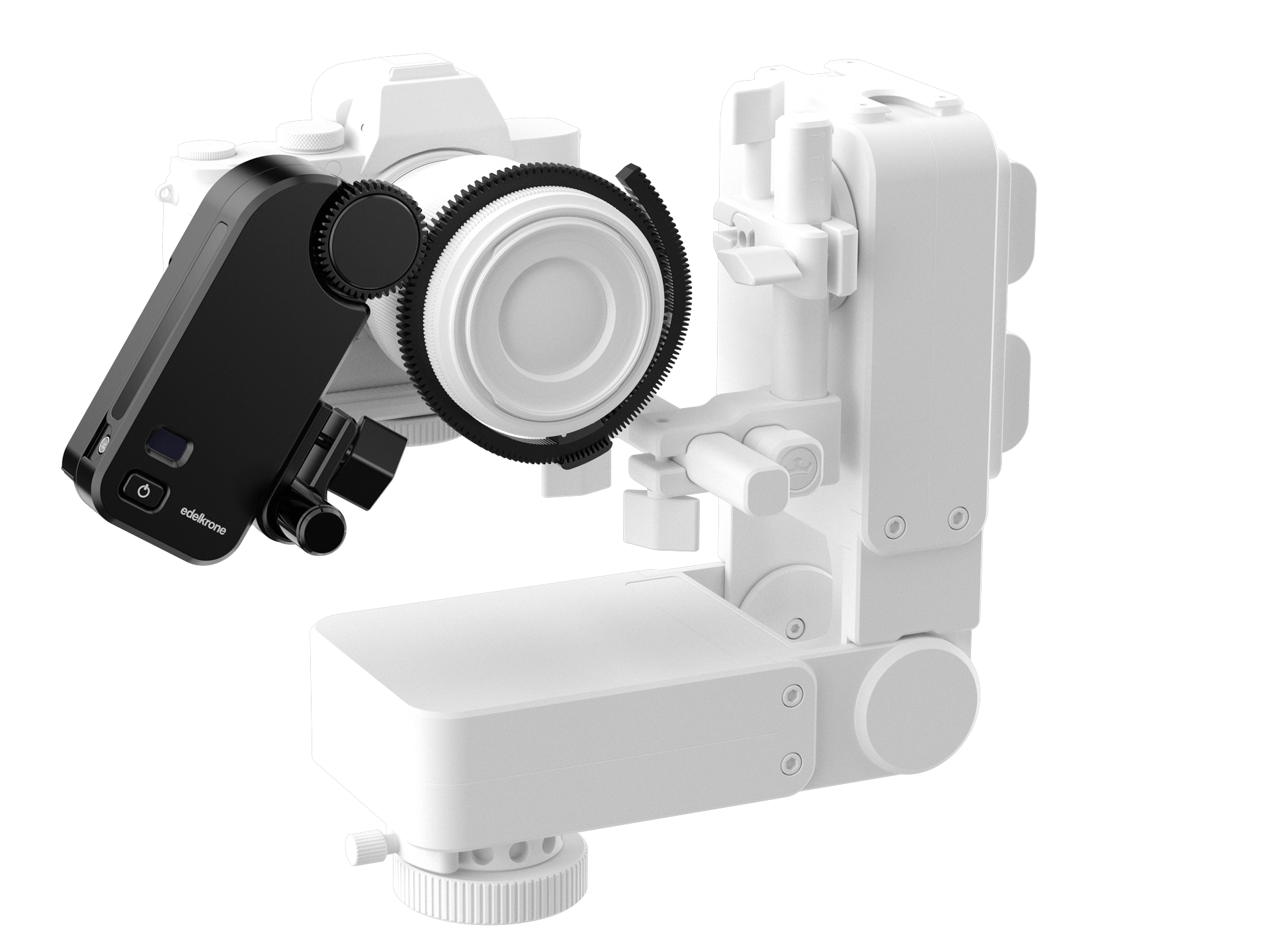 Focus/Zoom Module for HeadPLUS